Mayor of Řeporyje (4500 inhabitants) trolls Russia hard. He was always a massive troll. Here are parts of the letter to Putin that someone translated to English. It's big news on Russian telly, lol. The dispute is that Prague suburb wants to build statue to group of soldiers that freed Prague, but Russia considers them "Nazis" and is pissed off. In reality this was heterogenous group of soldiers mostly let down by communist Russia. 
It's funny because Russian media take it seriously and also include 99% lies about both historical role of Vlasovites and about who actually has the power in Prague/Czechia. (They make it seem it is our drunk pro Russian president, who is actually mostly ceremoniary figure.)
"We will not consult our desire to install a monument to ROA, and about their historic role, with anyone from the outside, let alone Russia, a symbol of occupation, lies and human rights violations. A beautiful country, to which I would wish another, not the current government, self reflection, and more international recognition, which it claims only through the demonstrations of force and gas pipelines.
Řeporyje are a sovereign, independent part of Prague, which decides via its own elected representatives, to whom, when, and where, it will build a monument. That all after a debate with the public, which allows any resident to express his opinion without fear. I would very much wish this for the citizens of the

Russia Federation, which murders journalists, is feeding the population through schools and media an alternative account of history and contemporaneity, and regularly forgets that where the borders of the RF end begins the territory of others.
The planned monument to Vlasovites will be decided by Řeporyje alone, not by Russia.

Řeporyje has a far better experience with Vlasovites than with you, you caricatures of your own selves with a nuclear suitcase behind your arses, head full of vodka and dark consciousness. The Czech Republic is a democratic country, where you can send agents, money for the campaigns of fuckwits that are loyal to you, doped up sportsmen, and comments on what irks you through your diplomats.

We can only respect that, or rather acknowledge that.
Please acknowledge that it is not within your power to stop us from erecting a monument to the 300 soldiers that died here fighting Nazis… (I don't get the following few words).

You would only be able to remove it when next you shall occupy us and enslave is. Until then, it is of no use to bother us, as it is of no use to poison with novichok, or pressure me personally. I am not saying this because I am afraid of you you lying, rude, self centered, arrogant fuckwits.
I am telling you this because if local people wish to install a monument because they believe Řeporyje and Prague owe it to the Vlasovites, they will build it."
---
---
Mayor of Řeporyje delivering the letter to Putin to Russian embassy.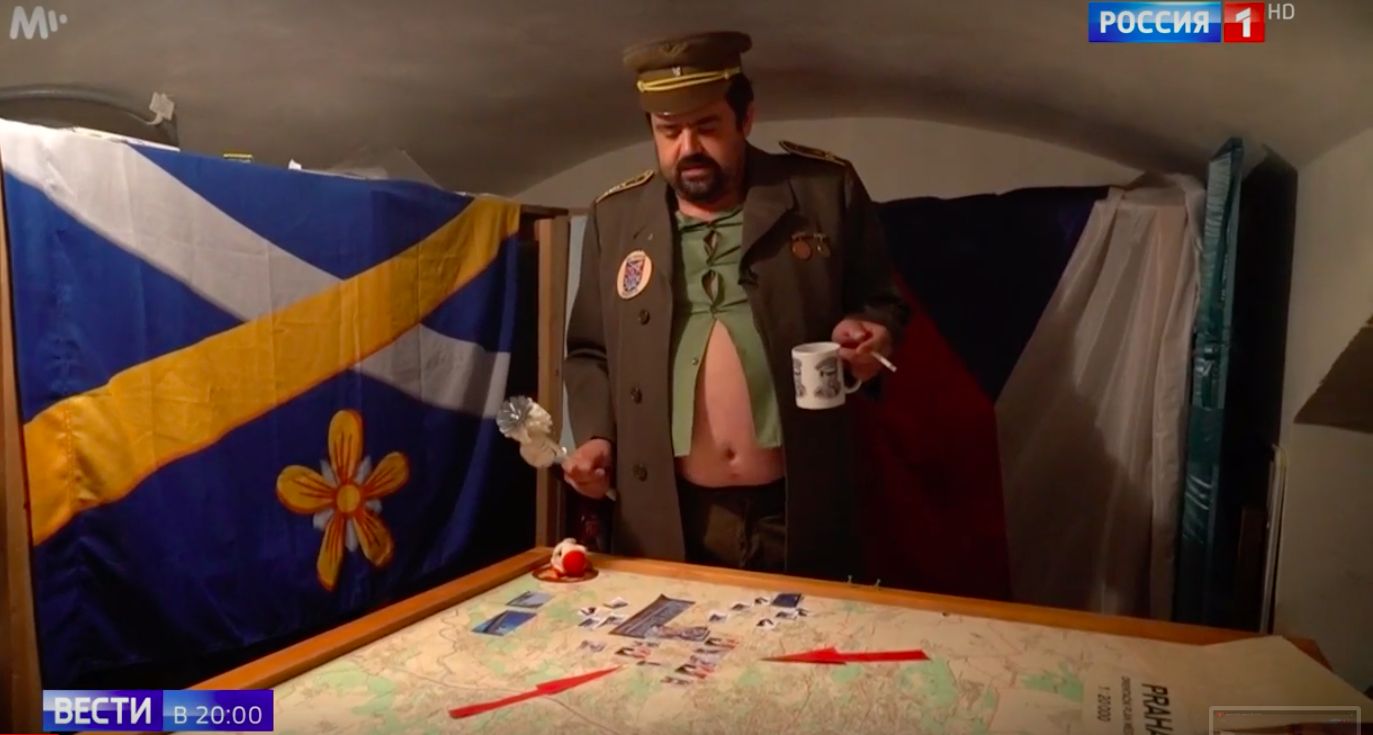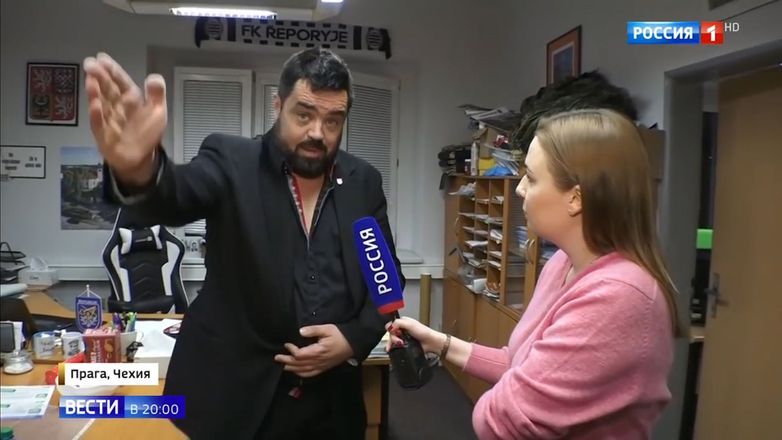 Russian government reaction here:
https://tass.com/world/1093841
Btw that part abour Nurnberg trials is total bullshit, these trials never declared what they claim here.
The bigger point is that Russia is even worse than Western media, some mayor of tiny unimportant area in another country wants statue of supposed "Russian enemies" (Whose role in freeing Prague is obvious, 300 of them died ) based on Soviet propaganda and Russians are all over it, threatening left and right.
Anyway, I really enjoy the Trump-like language used in the letter.